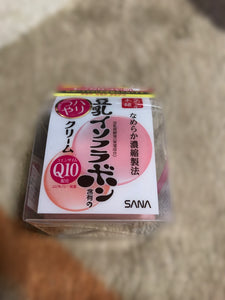 Description
Leads to luxurious and moisturized skin!

Soymilk skin care market sales No.1 series Smooth concentrated manufacturing method Soymilk isoflavone firm and glossy milky lotion. 

Contains human nanoceramide x encapsulated coenzyme Q10 x soymilk fermented liquid twice (compared to our company). 

SjWith a rich pack effect, it traps moisture all the way in. Fragrance-free, color-free, mineral oil-free

Do not use if you have an abnormality such as a wound, swelling or rash. 
Should you observe any abnormalities such as redness, swelling, itchiness and irritation during or after use in direct sunlight, it is recommended that you discontinue use and consult a dermatologist.
If you continue to use cosmetics as it is, it may worsen. Do not store in places with extremely high or low temperatures or in direct sunlight.