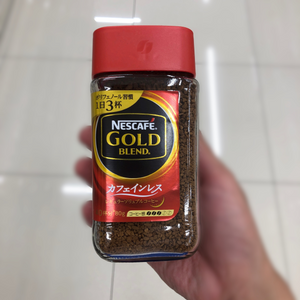 Product Description
The reborn Nescafe Gold Blend Caffeineless is Nescafe's unique epoch-making manufacturing method, "ground bean wrapping manufacturing method".

Coffee beans were carefully crushed, and the beans were mixed with Nescafé's unique extract and confined in soluble coffee powder.
The grains that you can see on the bottom of the cup after you finish drinking are proof of reliable quality.
With the grains of finely ground coffee beans, you can easily enjoy the rich "fragrance" of freshly brewed coffee and the original "richness" of coffee.
It's decaffeinated, so it's perfect for relaxing at night.