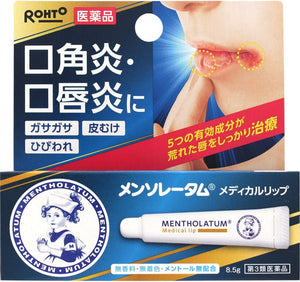 Product introduction
5 active ingredients thoroughly treat chapped lips to make them moist and smooth.
● Allantoin: Promotes repair of chapped lips.
●Vitamin E derivative・・・Promotes blood circulation and is effective for chapped lips caused by cheilitis.
●Vitamin B6・・・Promotes skin metabolism.
Glycyrrhetinic acid: Suppresses lip inflammation.
●Cetylpyridinium chloride hydrate: Bactericidal action.
●Contains no menthol and is easy to use, even for sensitive lips.