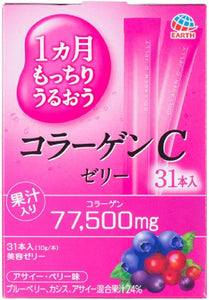 "Collagen C Jelly" is a stick-type beauty jelly that can be easily consumed with such collagen peptides anytime, anywhere.
Not only does it contain collagen peptide, but it also contains 7 ingredients, such as glucosamine and chondroitine sulfuric acid.
Contains juice (blueberry, cassis, and acai juice mixed 24%) to keep delicious drinks intact.